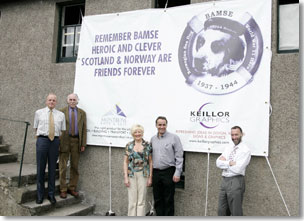 'Remember Bamse Heroic and Clever Scotland and Norway are Friends for Ever'
That was the banner that adorned the world's largest three masted vessel and Norway's oldest square rigged ship when the stunning Statsraad Lehmkuhl was berthed at Montrose Harbour for the first time in July 2005.
Captain Flatbo generously agreed to have an open day to boost the statue fund, and such was the success of the trip that Montrosians were treated to a return visit in August 2006.
On this occasion the Port Authority held a reception for Captain Flatbo and his officers and Dr Tony Sutton presented his painting of the ship leaving Montrose the previous year.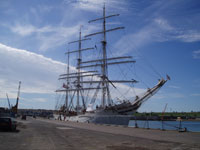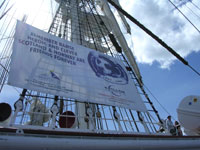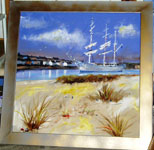 Publicity Stories