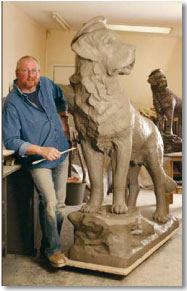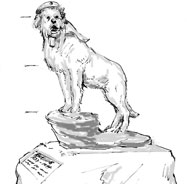 Alan's enthusiasm for the project was such that he had produced a one quarter life size concept model of Bamse cast in resin as part of his submission to the selection panel.
Having been selected for the project, the next stage was a sketch and ⅓ scale maquette in clay for the Trust committee to view, and following comments this emerged as his working model for the full size statue.
The Marquette was subsequently cast in bronze for the Imperial War Museum exhibition. The full scale sculpture was to be approximately 30% bigger than life size and on a one metre high block of granite.